Pionnier - Aged in Imperial Stout barrels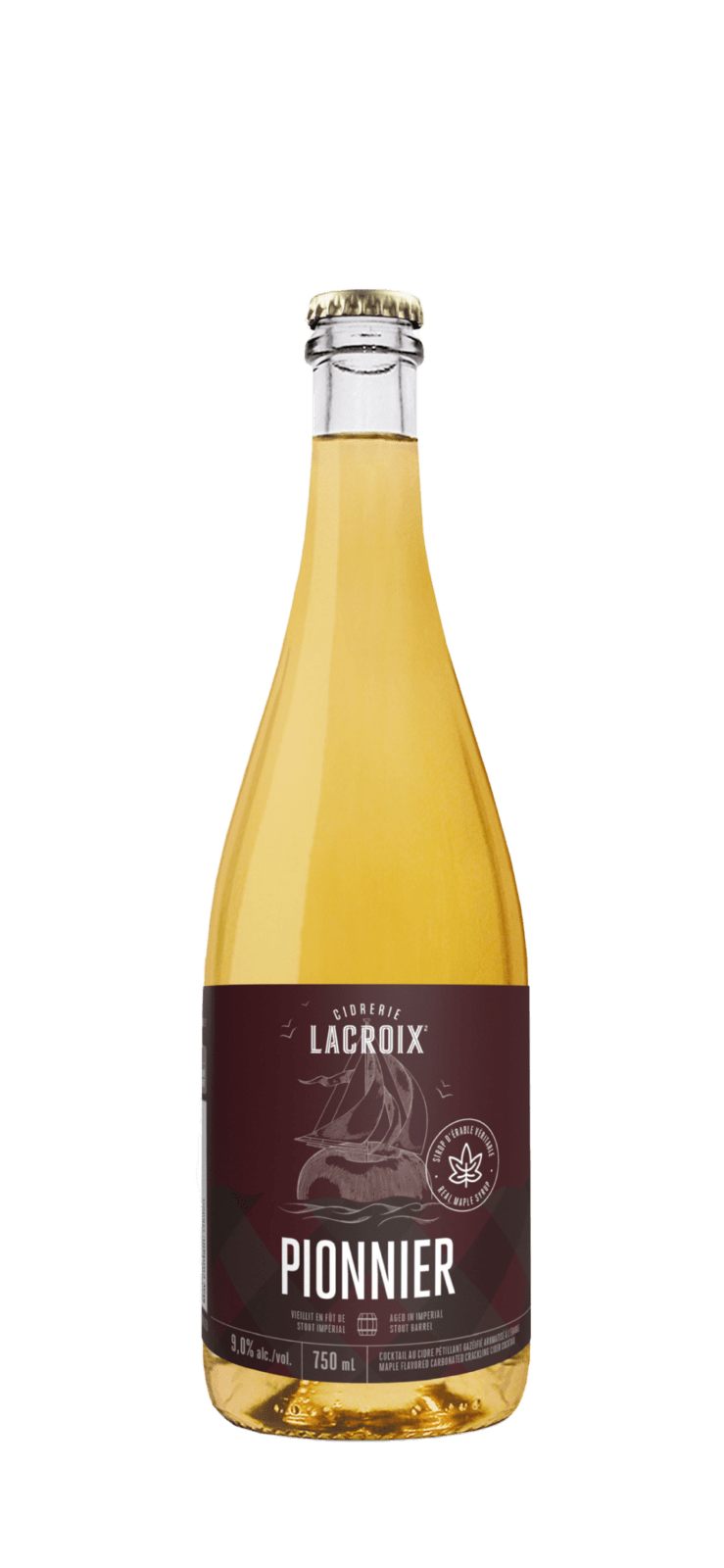 Pionnier Cider is a sparkling cider made from the happy meeting of apples from our orchard and pure maple syrup from Quebec. The cider is matured for 3 months in a barrel of Imperial Stout, previously a barrel of American bourbon. The result is a product with notes of vanilla and leather. Its amber color is reminiscent of rum. Its complex and round texture make it an exceptional product!
50% Lobo, 50% McIntosh, Real maple syrup (before and after fermentation)

Can contain gluten after maturing in barrels

Sparkling cider, 9%. alc./vol.
Where to find our products?
Delivery everywhere in Quebec
Free delivery with purchase over $75