ORCHARD AND PICKING
Our orchard has more than 7000 apple trees and 20 different apple varieties. We offer a completely unique picking experience with friends and family! Become awestruck by the enchanting landscape of the cider house and enjoy the history of ours apple trees!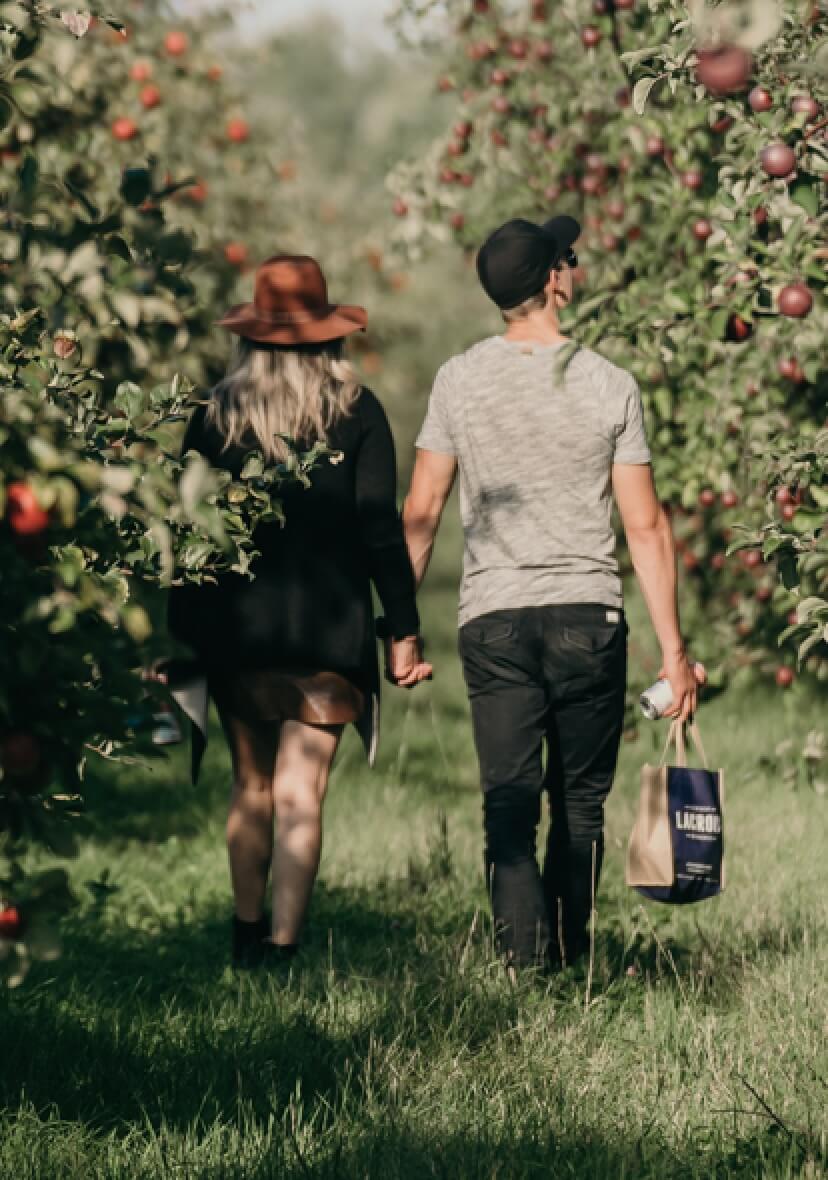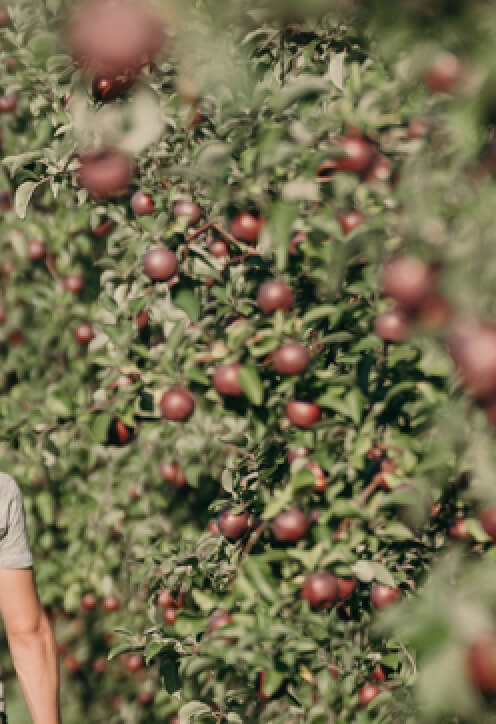 Our apple varieties
Discover the most popular varieties available for picking! Please note, the dates are approximate and may vary according to the season.
*Slide your mouse or finger over the variety you are interested in for more information
Melba
Jerseymac
Paulared
Lobo
Gala
McIntosh
Honeycrisp
Spartan
Empire
Cortland
Business hours
The picking season runs from mid-August to the end of October. During this period, the orchard is open 7 days a week, from 9 a.m. to 5 p.m.
Pricing and operation
Orchard's trails are opend on a year-rond basis. There is now a fee to access the orchard (during apple picking season)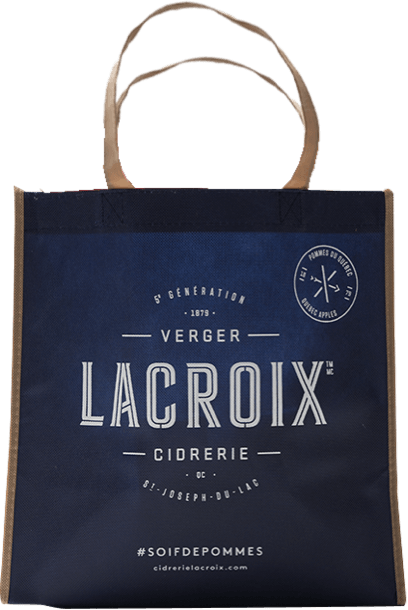 Empty Lacroix bags
10 lb : $1.50
20 lb : $2.00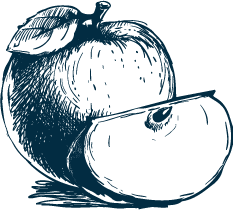 Access to the orchard
$4.00/person
U-pick
$1.25/lb
For environmental reasons, we do not sell plastic bags for apple picking. You can bring your own reusable bag or buy a Lacroix fabric bag at the boutique and at the reception desk.

* The orchard access fee covers maintenance of hiking trails as well as orchard administration and supervision costs. Access to the orchard requires a wristband. *

** All picked apples are weight at the orchard exit, using calibrated scales. If you pick an apple, we have to charge you for it. We cannot take it back.
AN INCREASINGLY ECO-RESPONSIBLE ORCHARD
For several years, Cidrerie Lacroix has collaborated with groups specializing in research and development in apple growth, such as Agro-Pomme and the Institut de Recherche et de Déveleppement en Agroenvironnement (IRDA), to reduce the use of pesticides.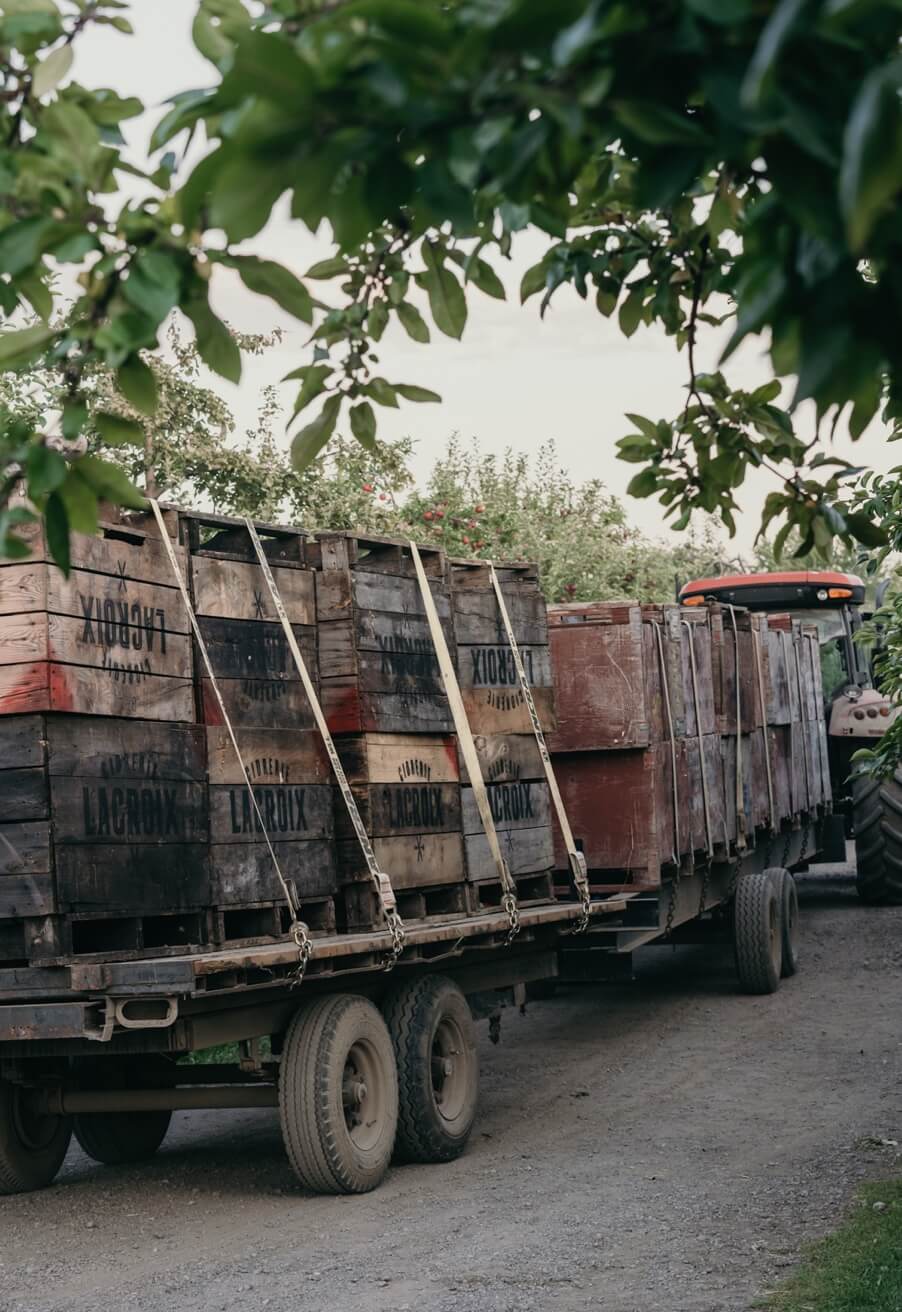 A visit at Cidrerie Lacroix
The cider house would be nothing without the orchard! It is an integral part of your visit to our facilities. Visiting during the picking season is particularly recommended so that you can pick some fresh apples!
Things to do in the orchard
Our facilities are open year-round, and you can discover a hand-planted orchard that has been passionately maintained over the years! In addition to picking, you can enjoy several other activities in our facilities
Cider tasting
Available 7 days a week (on request or upon reservation).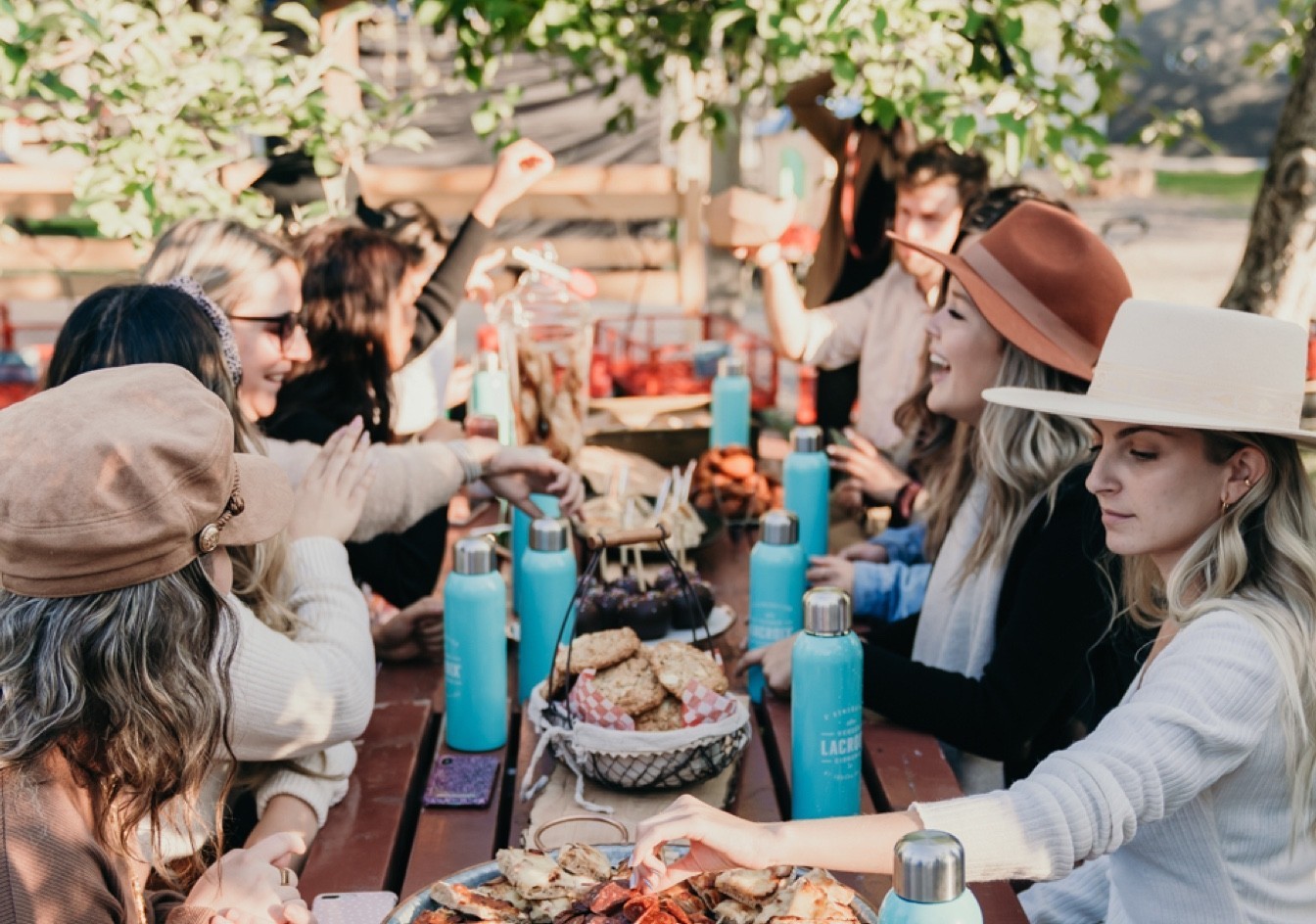 Local foods
Our farm-to-table menu is available year round!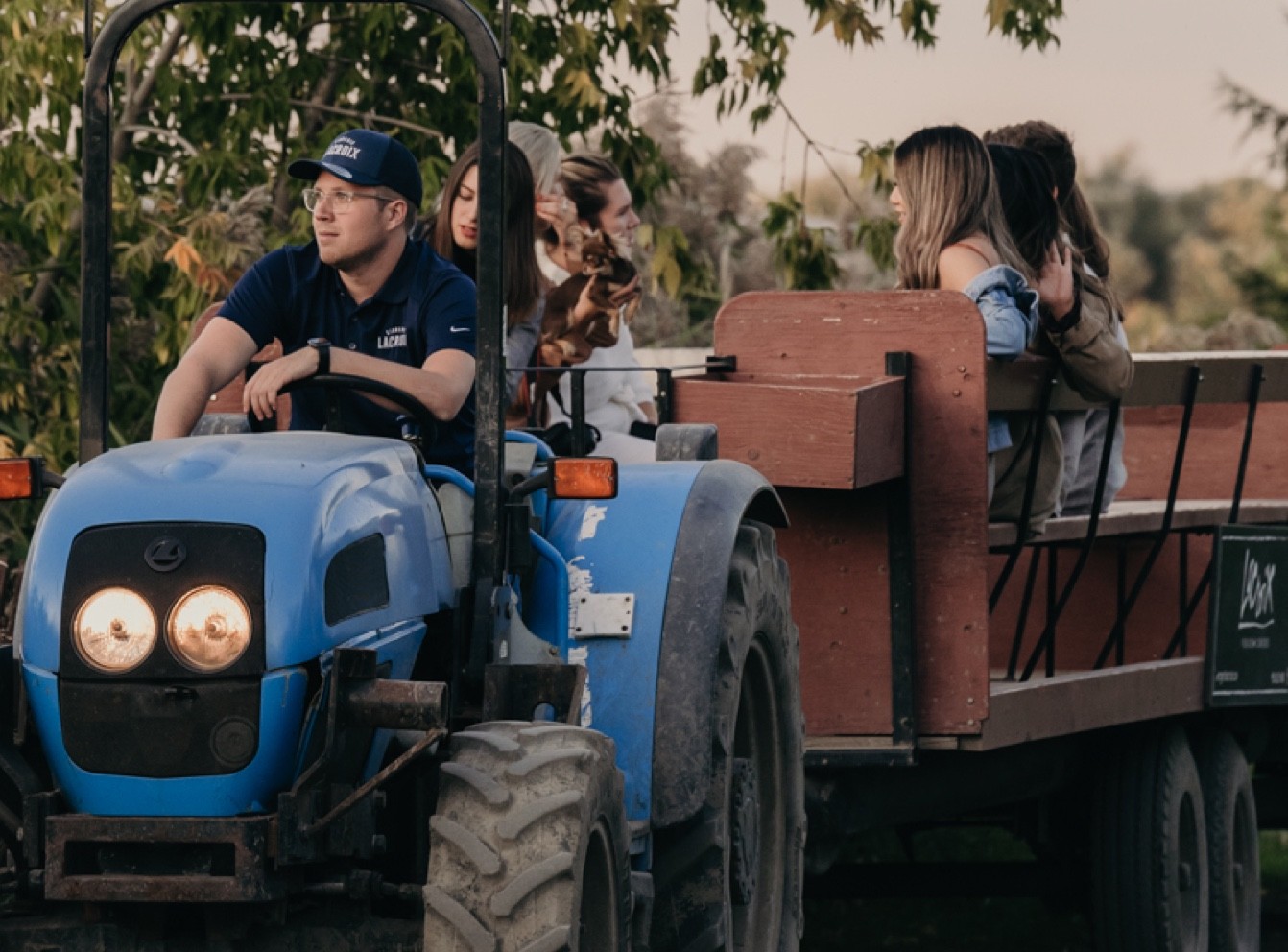 Guided tours
You will soon be able to take tours of our facilities!
FAQ
Find the most frequently asked questions about our local table!
No reservations are required to access the orchard. For our gourmet restaurant, you must make a reservation here: Libro

Unfortunately, pets are not permitted on site.
*Service dogs are permitted.

We do not permit picnics on site. Small snacks are allowed. However, you can take advantage of our farm-to-table offering as well as products from the boutique.

You can find out which varieties are available right here: We also feature the varieties available on our Facebook and Instagram pages at all times.

As we have a liquor license for our terrace, bringing personal alcohol to the site is prohibited.

Yes, there is a $4.00 fee to access our site during apple picking season.

The picked apples are then billed by the pound, at a cost of $ 1.25 / lb.

If you want to be part of our crop production team or picking team, please send your CV à rh@vergelacroix.ca!

We unfortunately do not produce organic apples. On the other hand, we work to limit our use of pesticides to the strict minimum and adhere to Integrated Fruit Production (IFP) standards
PRODUCTS FOR ALL TASTE!
We offer more than 50 apple products! Discover them in our online store!